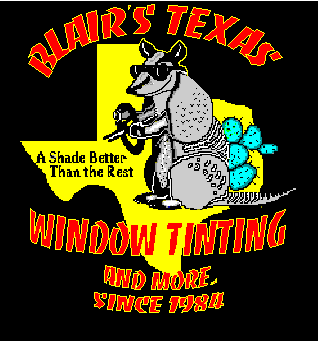 Effective Protection - Properly installed, our quality films form a barrier between your vehicle's interior and the damaging effects of the sun. In addition, privacy films help to keep your valuables and equipment out of sight.

Safety - Window tinting cuts down on potentially dangerous glare from the sun, headlights and reflective surfaces, making your drive safer. Window film also helps to hold broken glass together in the event of an accident.

Enhanced Appearance - Give your truck, van, car or sport utility a sharp new look and feel. It's a great way to beat the heat and protect your vehicle's interior.
Click HERE to Go to our Main Index Page to find a wealth of what you need to know about tint applications